Hard Rock Hotel Penang


Rocktivities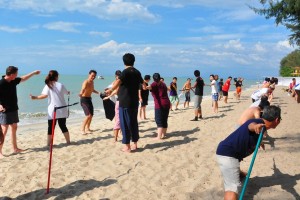 The adventurous Rocktivities & Rockbuilding are designed to facilitate effective communication, enhance
problem-solving skills and build solid team work. Our Rock Agents will assure that you see things
differently after completing our unique and fun telematches or creative (and wild!) teambuilding activities at Hard Rock Hotel Penang.
Some of our clients' favourite teambuilding activities include "Explorock" and "Dress Your Rock Star".
For more information please contact our Sales Associates at
Tel:   +60 4 881 1711
Fax:  +60 4 881 2155
E-mail: sales.penang@hardrockhotels.net
Go Back to Meetings