Hard Rock Hotel Penang


Georgetown
Tech Dome Penang
Opened just few months ago in July 2016, Tech Dome Penang is located in the Geodesic Dome of KOMTAR right in the heart of George Town. Previously an empty hall used for events is now transformed into the first ever toyland for science & technology enthusiasts. Tech Dome houses around 120 interactive scientific and technological exhibits on Information Technology, Life Tech, Robotics, Optics, Electro-Magnetism, Forces and Motion, Children's Exploration Zone, Penang Transformation Story and an astronomy observatory. This place provides an immersive and experiential presentation on the marvels of science and technology.
Address:
KOMTAR Geodesic Dome, Jalan Penang, 10000 Georgetown, Pulau Pinang, Malaysia
Opening Hours:
10.00 am – 6.00 pm, daily except Tuesdays
Tickets:

Child (below 5 years)
Child (5 to 12 years)
Student (with valid student ID)
Adult (13 years and above)
Senior Citizen (60 years and above)
Family (2 adults, 2 children)
Normal Price
RM0
RM24
RM32
RM40
RM24
RM110
MyKad Price
RM0
RM12
RM16
RM20
RM12
RM55
Contact:
Email: info@techdomepenang.org
Phone: +604 2626 663 / +604 2519 915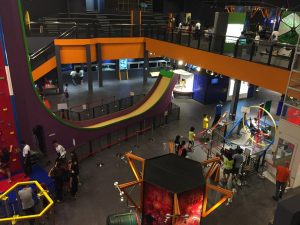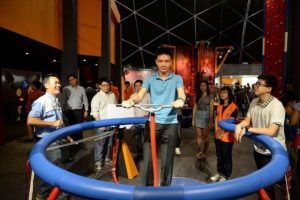 Photo source: Google Image
Penang Wonderfood Museum
Wonderfood Museum Penang is a museum that celebrates Malaysia's food heritage and in particular, Penang's astounding selection of street and local foods.  The foods displayed are replica food made from synthetics, plastic, silicone and a mix of various chemicals and materials. These are not just factory produced plastic-looking food but meticulously handmade and hand painted replicas displayed at the newly opened museum. The new museum aims to promote the varied types of multi-cultural food available in Malaysia. A food lover yourself? Visit the museum to experience the larger than life-size food!
Address: 
49, Lebuh Pantai, 10200 Georgetown, Pulau Pinang, Malaysia
Opening Hours: 
9.00am – 6.00pm, Daily
Tickets: 

Child
Adult 
Normal Price
RM15
RM25
MyKad Price
RM10
RM15
Contact:
+60 4-251 9095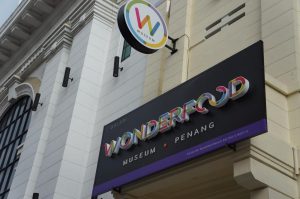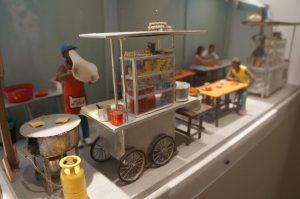 Photo source: Google Image
Clan Jetties
One of the best spots from Penang heritage trial, total of six jetties remain after one is destroyed by fire. The uniqueness of clan jetties is the symbolic old Chinese settlements built above water including 7 different clans which are Lim, Chew, Tan, Yeoh, Koay, Lee and Mixed Surnames. Chew Jetty is known as the most remarkable among all due to the tourist friendly features like stilt-houses, long walkways, a temple and sightseeing sceneries. Sunset at this jetty is another scene worth waiting for; stunning sparks on the blue sea simply calm your mind and soul in the busy city. It is located within walking distance of Weld Quay Bus Terminal that can be conveniently reached by bus, taxi, ferry or Penang Hop-On Hop-Off Tourist Bus.
Address:
Pengkalan Weld (Weld Quay) 59A, Chew Jetty, Georgetown, Penang Island, Penang 10300.
Opening Hours:
9.00 am – 9.00 pm, Daily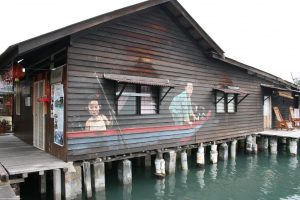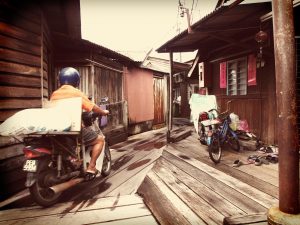 Photo source: Google Image
Pinang Peranakan Mansion
At the Pinang Peranakan Mansion, the typical home of a rich Baba of a century ago is recreated to offer a glimpse of their opulent lifestyle and of their many customs and traditions. With over 1,000 pieces of antiques and collectibles of the era on display, this Baba-Nyonya museum is also housed in one of Penang's heritage mansion of eclectic design and architecture.
Address:
29, Church Street, 10200 Penang, Malaysia.
Operating Hours:
9.30am – 5.00pm, Daily
Tickets: 

Child (below 6)
Adult
Price
Free
RM20
Contact:
+604 264 2929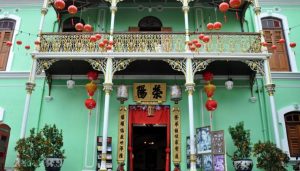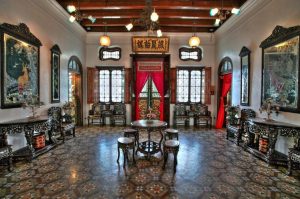 Photo source: Google Image
Phantamania
Located at Lebuh Victoria, this new attraction in Penang is a must-visit!  Experience the amazing journey of WeeWee & WaaWaa. Phantamania is one place which suits the whole family irrespective of age to have pure fun, quality time together and freeze in the coolest area in Penang. Not only are photo worth taking with exhibits but getting to video them makes things so much enjoyable.
Address:
193 Lebuh Victoria, Penang, 10300, Malaysia
Operating Hours:
10.00am – 7.00pm, Daily
Tickets: 

Child
Adult 
Normal Price
RM18
RM28
MyKad Price
RM12
RM19
Contact:
Email: phantamania.info@gmail.com
Contact: +604 263 3193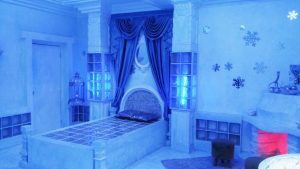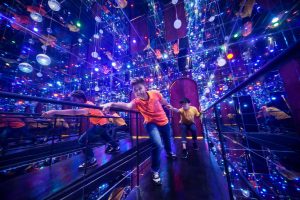 Photo source: Google Image