Hard Rock Hotel Penang


Follow Us on WeChat
Yay! We are on WeChat now and you should totally follow us.
Be the first few to get notified with the latest news and exclusive offers.
 WeChat ID: hardrockhotelpg
WeChat QR Code: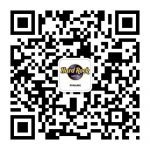 Don't have a WeChat? Receive updates right from your email inbox. Be sure to look out for contests and sweepstakes to win amazing prizes. Sign up now!